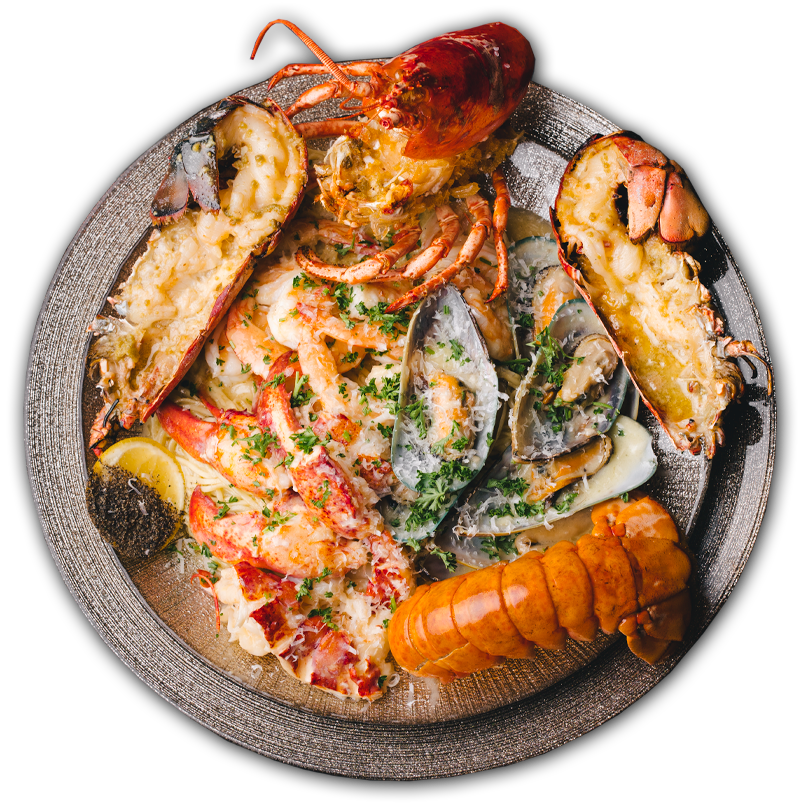 We got a makeover and it's time to show it off to the world.
We are excited to announce a major evolution of our brand and our menu, as we celebrate our family's roots from Baton Rouge, Louisiana and expand our focus to seafood from around the world.
Over the past decade, we have realized that our true passion is to express all of who we are – our American, Asian, and Cajun identities – through seafood.
We are on a journey to rediscover who we are and what we want to become. Our team at Chasin' Tails have been busy at work and we are excited to show you what we are working on.
Coming Soon: Seafood that celebrates!
Our new seafood menu is a culinary journey that brings together the rich traditions of Cajun and American coastlines with the bold and adventurous flavors of Asian seafood. At Chasin' Tails, we pride ourselves on crafting seafood dishes that celebrate life, love, family, community and our collective humanity. We appreciate your understanding as we bring you "Seafood that Celebrates" and ask for your patience as we transition into a new, elevated experience.

2200 N Westmoreland St,Arlington, VA 22213
Hours:
MON-THU: 5 PM – 9:45 PM
FRI: 5 PM – 10:45 PM
SAT: 12 PM – 10:45 PM
SUN: 12 PM – 9:45 PM

5815 Trinity Pkwy, Centreville, VA 20120
Hours:
MON-THU: 5 PM – 9:45 PM
FRI: 5 PM – 10:45 PM
SAT: 12 PM – 10:45 PM
SUN: 12 PM – 9:45 PM
Falls Church residents won't have to go far when looking for new restaurants to sample this year. They'll be able to walk, bike, run or stroll to the four new places on tap to open at Founders Row.