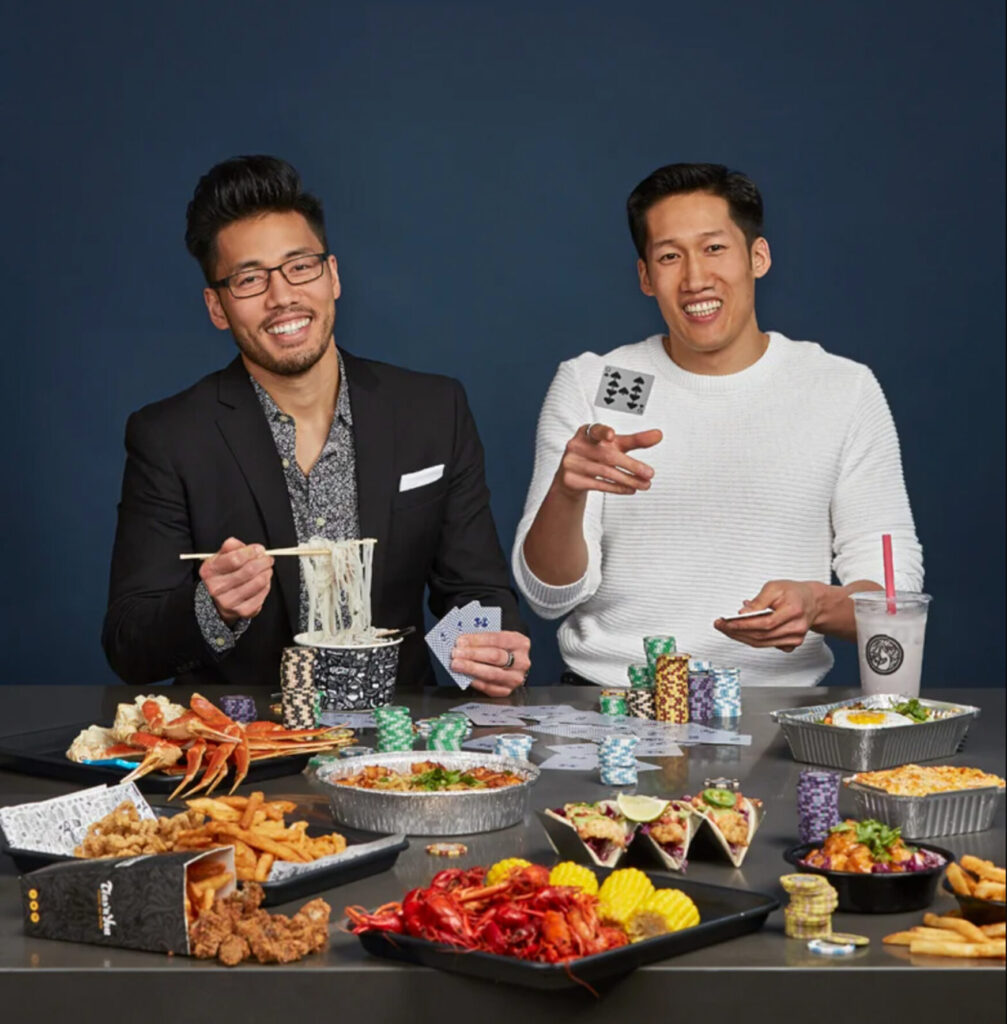 Wage Equity @ Chasin' Tails
From our CEO:
To Our Dearest Guests, In 2012, my team and I opened Chasin' Tails to bring you delicious Louisiana seafood boils served with southern hospitality. While I thought it'd be fun to open a restaurant that reminded me of my childhood, I was originally much more driven by the idea of making lots of money. In our 10 years as restaurateurs, Happy Endings Hospitality Group has evolved from being driven by profits to being driven by our purpose to empower fulfillment.
Psychologists believe that the human journey towards fulfillment is predictable but because our individual life journeys are unique, our next step towards fulfillment is also unique to us. Thus, we empower fulfillment in a variety of ways. During the pandemic, we donated food to our community's brave frontliners so they can focus on assisting those with respiratory and other health issues. We mentor and enrich our teammates with professional and life skills so they can always learn and grow. To you and our guests, empowering fulfillment means serving delicious food with warm hospitality so you can cherish the moments of love and connection with your family and friends.
Always taking care of you and your loved ones is a total team effort requiring the synergy of our hospitality, kitchen, leadership and corporate support team members. Sadly, the truth is that most restaurant workers aren't being taken care of themselves. Long hours of physically taxing work in a stressful environment is harmful to their mental and physical health.
If this wasn't bad enough, their wages are dependent on hours and tips that vary from season to season, day to day and shift to shift based on our store's volume. Store sales depend heavily on factors controlled by the universe like whether it rains tomorrow. (This is literally true as we have found the weather to be the best predictor of daily seafood sales and thus how much money our team makes). Additionally, outdated tipping laws pose challenges with being able to pay our kitchen team members a consistent living wage.
Historically, HEH has been innovative with our food and hospitality. We were amongst the first to bring Louisiana seafood boils to the DMV. Being innovative has helped us survive the pandemic and we are beyond grateful to celebrate our tenth year in operation. We hope to take another innovative first step towards evolving the restaurant industry into a more respectable profession deserving of a living wage. We are providing our team a guaranteed living hourly wage across each and every shift of every season. We know that we cannot do this without your support. We are proud to replace tipping with a 20% service fee on all dine-in checks instead of manipulating our menu prices. The best part is that helping us take care of our team will help our team continue to deliver spectacular experiences for you and your loved ones.
Lastly, if you disagree with what I wrote, we hope that you consider that we are just a small business doing what we think is best to empower fulfillment and create win-wins for you, our teammates, and our community. We believe that having open communication about what we're doing helps us move forward together. We are regularly working inside the restaurant and would love to hear your thoughts about anything related to your dining experience, the tipping system, or how to provide a better work environment. If you prefer to email, please send a message to di@hehfood.com, and I promise to send you a personalized reply.
We hope that you are with us in improving the status quo, as it cannot be done without your support.
With gratitude,
Di Dang & HEH Partners